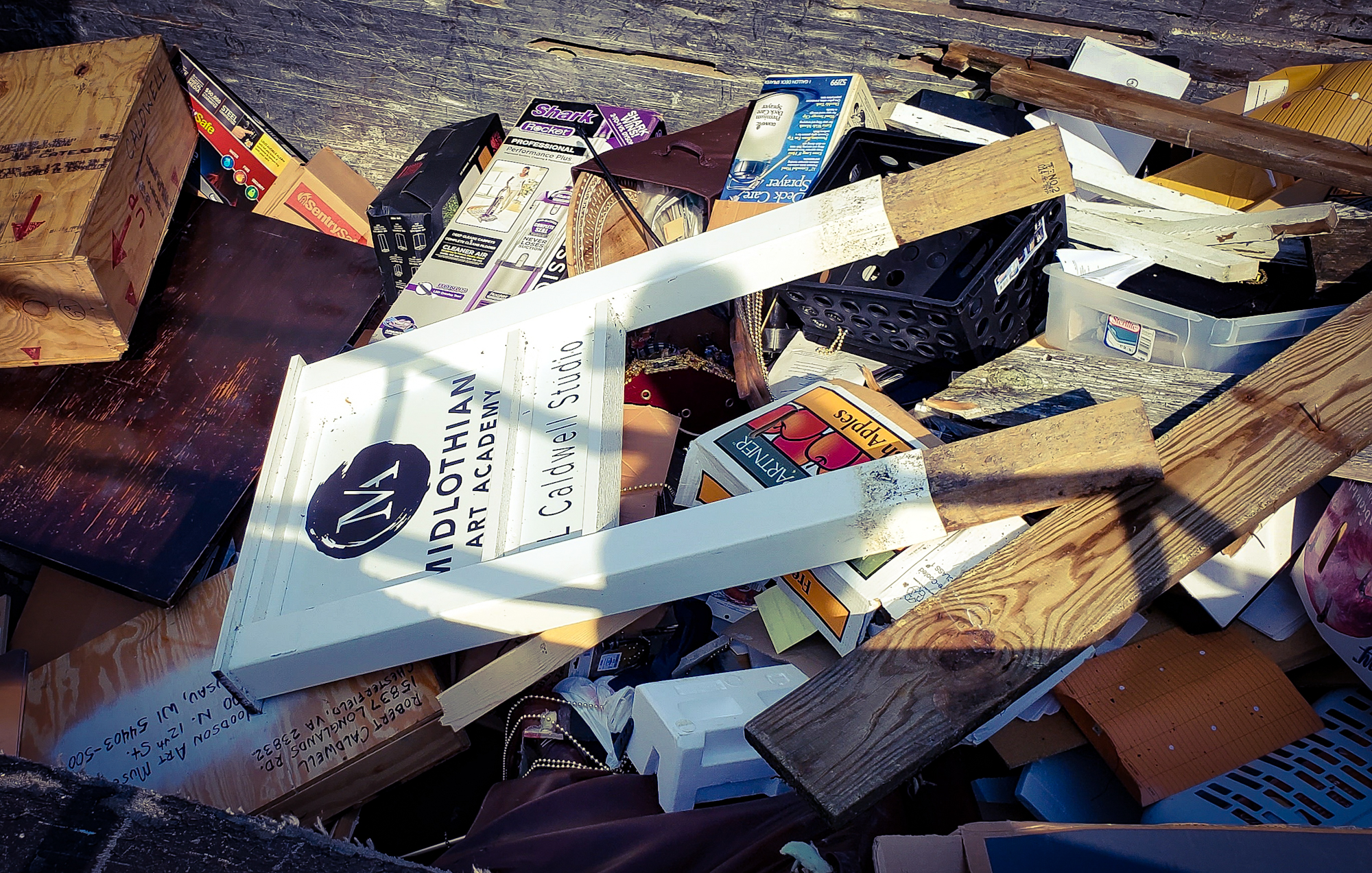 End of era, the Midlothian Art Academy sign in the county dump
Well, I guess the first post on this blog should be on why we are here. It was not my intension to build an online art school platform; well, maybe that isn't the complete truth. In 2016 I had initially thought about creating some online instructional content, but then I had the opportunity to open my art school studio.

I started with a 1200 square foot space that I designed and constructed consisting of a teaching studio, a small personal studio, and an exhibition space. And it was going rather well, and in hindsight, I should have stayed in that spot. I had brought on other instructors, and we had multiple class offerings, so it made sense to expand. In September 2019, I moved the academy into the new building, two large teaching studios, administration office, waiting area with a library, my studio, my lead instructor's studio, John Sims, and a framing/storage room. I would be lying if I didn't say how proud I was of the new place.
Then on Friday, March 13, 2020, everything came to a screeching halt, as I think back on that day, I am still amazed how fast it all came about. We had just finished setting up an art show for that evening, where we were going to welcome my friend and fellow artist Steven Walker for an artist reception. Steven was also scheduled to teach a two-day painting workshop. John and I finished setting up the art show around 11 am when we started seeing and hearing rumblings of possible shut down. We went to go and get lunch and brought it back to the studio and as we ate I had the news on. I can remember turning to John and saying I think we may have to cancel the opening tonight. By two pm it was apparent that we needed to cancel the opening; by 4 pm I had to cancel the workshop. I then received a phone call from my wife and she told me that she would be working from home the next several weeks, maybe months. Then my son's school was canceled for the next two weeks. By 6 pm, the same day that started with the excitement of an art show opening all of the winter/spring session of classes had been postponed.
I shut and locked the doors that night for the last time.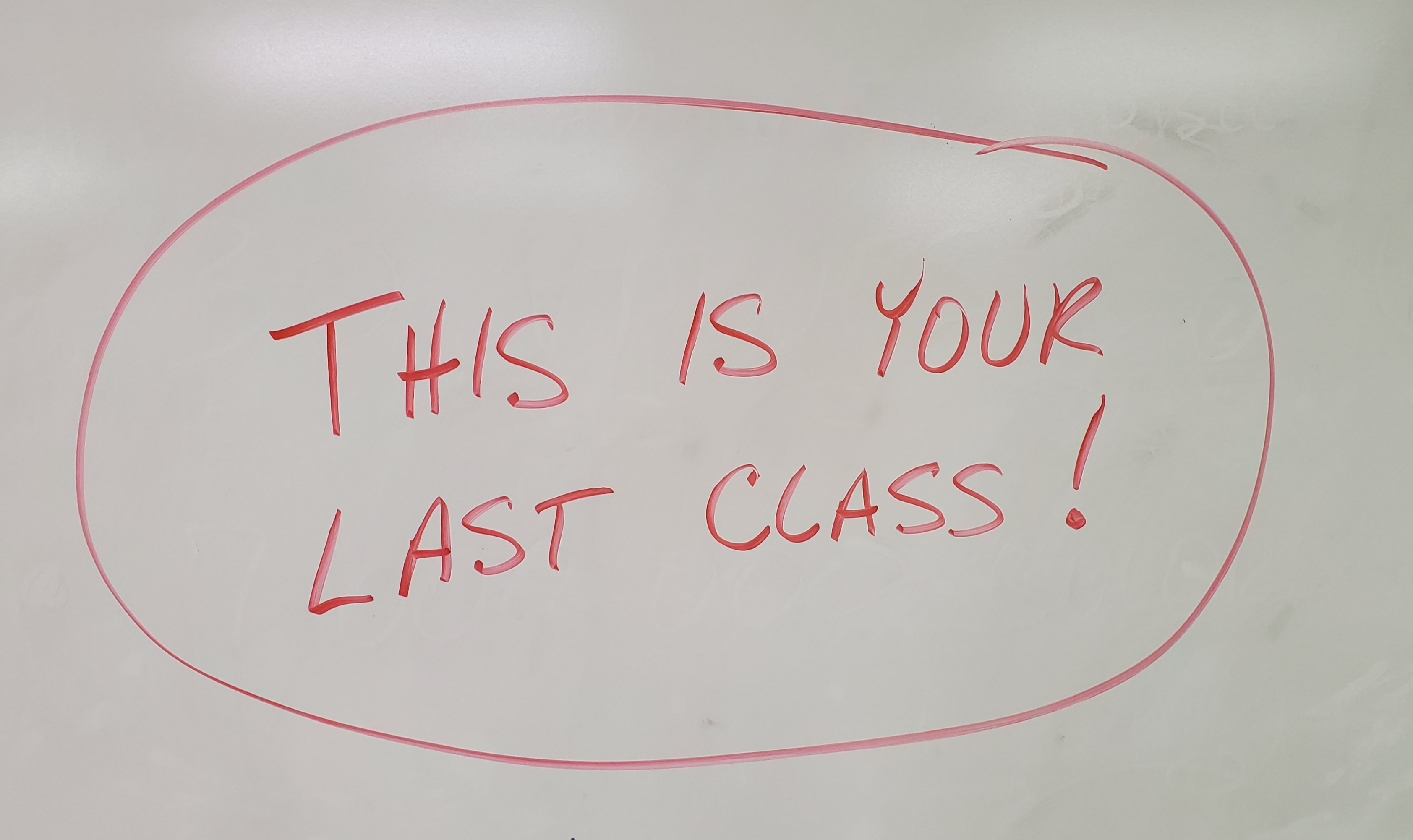 When I went to clean out the studio this was one of the things written on the dey erase board.
Not knowing what to do, I turned to my original idea from 2016 and started building my online art school program. Although with a different focus, not one on recorded videos but a focus of turning my studio into a virtual studio and instruct students live online in their studios. I'll be honest I was worried, but as they say, where there is a will there is a way. By Wednesday, March 18 I had finished days of research on how to go virtual and with no money coming in for the foreseeable future I invested in two webcams and a headset. By Tuesday, March 23 I was teaching my first live online class with a handful of students and it went extremely well!
Here we are at the end of July and it has been a tough and difficult road but the, a road that I can't see exactly where it will go but I am on it pushing forward.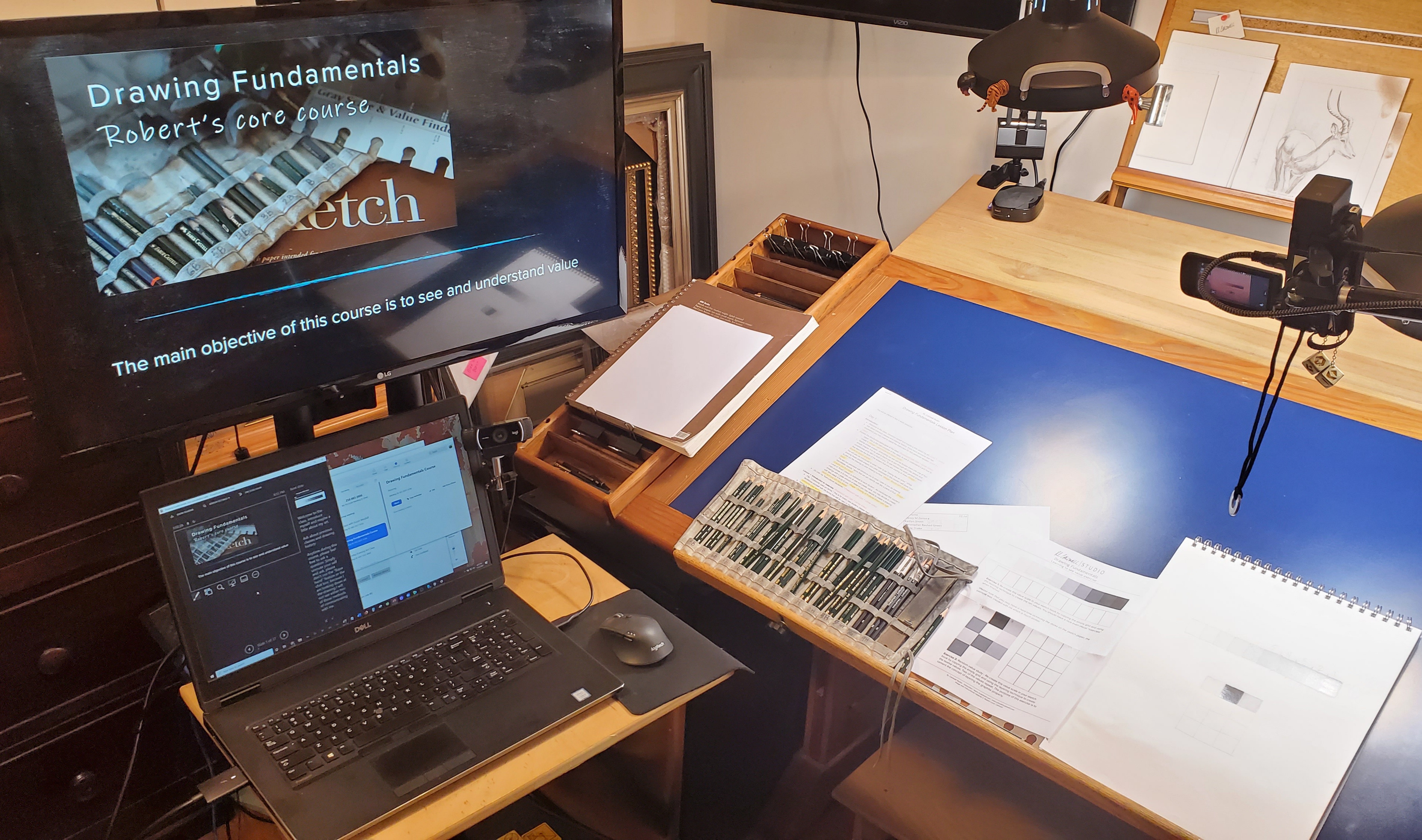 Computer and cameras in the studio moving forward on this new road.