Live Online Instructional Courses
What is a live online instructional course? It is exactly what it sounds like: a course that you take with Robert where he is instructing from his personal studio to you in your studio.
These instructional courses include drawing and painting fundamentals, sketching to train you to see like an artist, techniques, and material handling as well as artistic design (composition). Some courses will cover several weeks of instruction, some might be a simple three-hour course and some might be more like a workshop structure where we work on a topic over several days.
Course topics are offered on a monthly basis. Check back frequently or sign up for the monthly studio instruction email to receive updates about course offerings. Most courses are recorded and offered in the Recorded Instruction section of this website. Students who take the live course have free access to the recorded course.
All courses are held via Zoom. It is extremely easy to use and very interactive. It is also helpful to have your cellphone so you can take a picture of your work and email it to Robert during class. This allows Robert to share it on his screen and discuss the piece with the student-artist.
Your purchased course will be listed in your RL Caldwell Studio account under the My Online Courses section. To see the scheduled classes, click on your course, which will bring up the listing of classes under the Course Curriculum.
To prepare yourself for the class and to access the Zoom meeting, click on the appropriate class to read any instructions for that day's class and then click on "Join Zoom Meeting" when you are ready to join us in the studio.
Before enrolling, please visit the Technology Needs page to make sure you have everything that is needed to participate in the online class ensuring that you have a great experience.
If you have any questions about the live online instructional studios, please feel free to Robert at [email protected].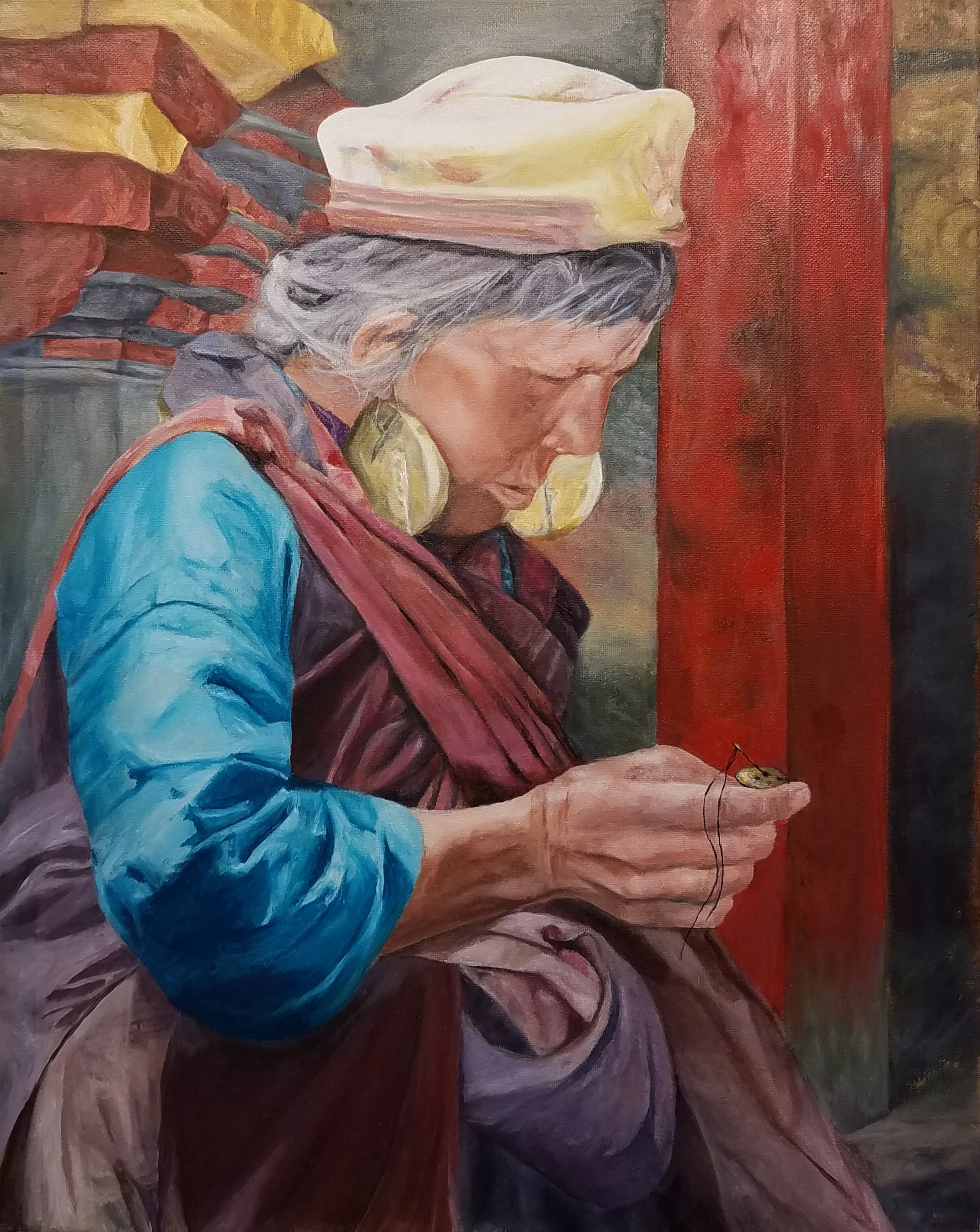 "His approach to design, color and composition in a painting have been a true asset for me."
Robert's ability to share, demonstrate and guide me through the process from start to finish on an oil painting has made me approach a canvas in ways that I had not thought about since I started this hobby 10 yrs ago. I truly believe it is rather evident in what appears on my canvas since attending his studio for the last year. His approach to design, color and composition in a painting have been a true asset for me. But I'm sure if you've seen his artwork that is without a question one of his many talents.
-Iris Toombs
Painting in oil and has been a student since January 2018.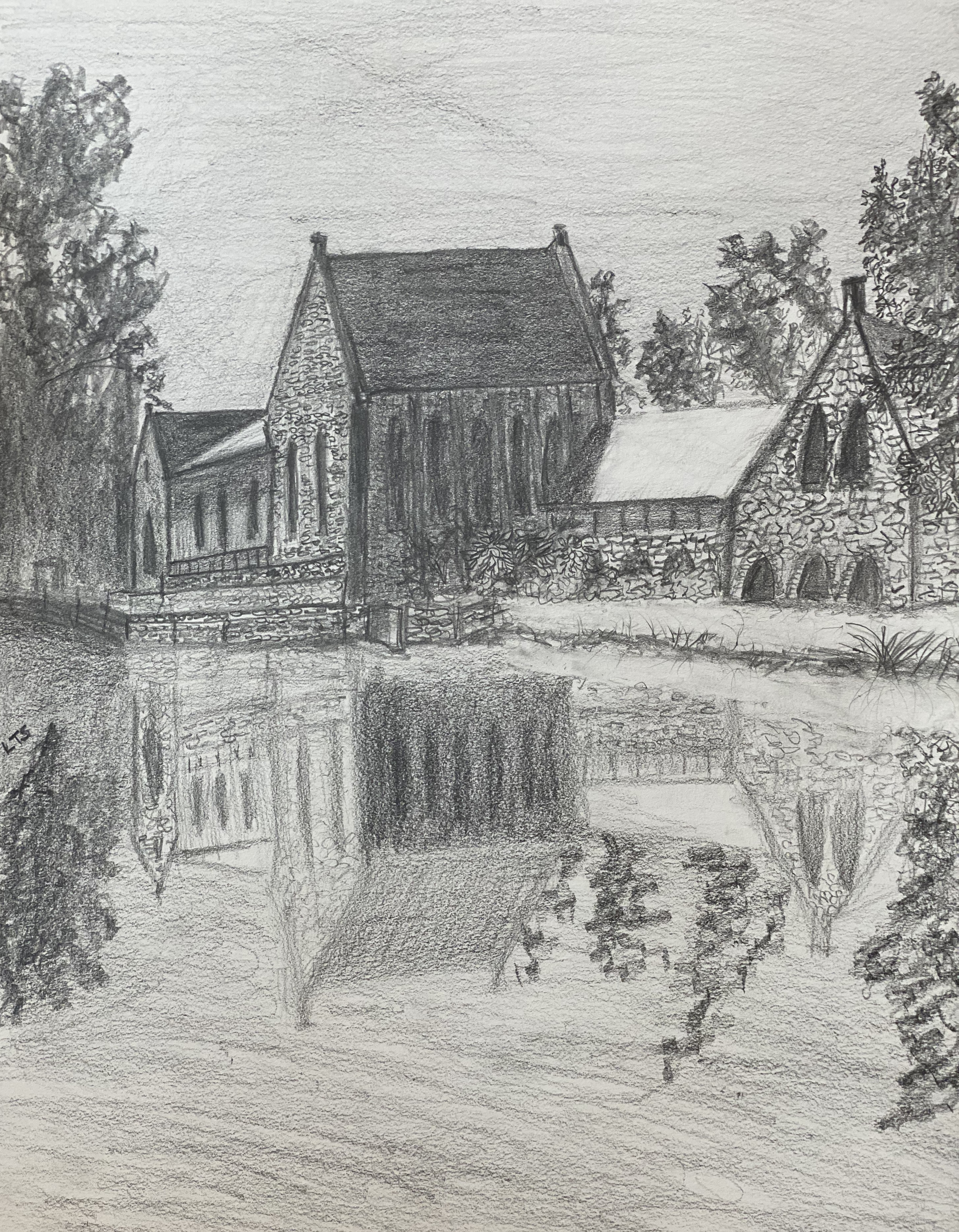 "...
he spends time with each of us, guiding us through technical and practical ways to enhance our drawings."
It has been my privilege to participate in Robert's drawing classes before and after the Covid-19 pandemic. 
I now look forward to our virtual classes every Tuesday, and thoroughly enjoy my wonderful "classmates". This new segment of six classes will be my fourth.
Robert's instruction has been immensely helpful. In the classroom and virtually he spends time with each of us, guiding us through technical and practical ways to enhance our drawings. While I have been sketching and painting for 40 years, Robert has shown me how to improve my artwork to accentuate shape and light.
I plan to continue taking Robert's classes and highly recommend him.
-Lewis Stoneburner
Works with graphite pencil and has been a student since September 2019.
Robert is honored to have so many very talented and dedicated artists learning with him every week in the mentoring studios, the live online courses, recorded online courses and in workshops. He sincerely believes that he learns as much from his students as they do from him, and he is so very humbled by the kind words that they have written here. Robert has the best students!
To read more about what Robert's students have to say about him, his instruction and passion for art visit the Testimonials page.