Welcome to my Studio!
Welcome to my Drawing and Oil Painting instruction website; this is my new platform from where I offer my courses in drawing and oil painting. Creating courses from beginner to more advanced levels will be an ongoing project and will most likely take years to complete. Those who know me know that I take great pride in my art and instruction, and I want that same level of pride to carry over into my courses on this platform. 
Moving forward, I am looking to complete my Drawing Fundamentals and Into into Oil Painting programs as soon as possible so that my foundational programs are in place before working on intermediate and advanced courses. I will continue to create more of my Artists' Resources courses for my mentoring studio and private coaching students.
I look forward to creating a strong drawing and oil painting instruction program, and I am excited to have so many students join me on this new platform. Please make sure to sign up for my instruction email list so that you are notified when I release new courses and programs.

Discipline | Patience | Dedication
Join professional working and internationally exhibited artist Robert Louis Caldwell for his online instructional courses and mentorship studios. Robert's courses range from fundamentals in drawing and oil painting to specific techniques in handling the different mediums and creating textures. In the mentorship studios, Robert works with students at a variety of skill levels, while encouraging them to expand their skills and problem-solve creatively so every student comes away with growing confidence in his or her artistic abilities.
Robert believes in first building a strong foundation of skills for students and then progressing to additional techniques and media to build their knowledge of seeing and creating lines, shapes, forms, value, and color. Just like fellow musicians, actors, and athletes, visual artists must have the discipline to continually build and maintain their creative talent.
Robert has the great honor of having been named an Associate Living Master with the Art Renewal Center, an organization promoting skills-based training, standards, and excellence in visual arts.
All classes/courses taught by Robert are ARC approved.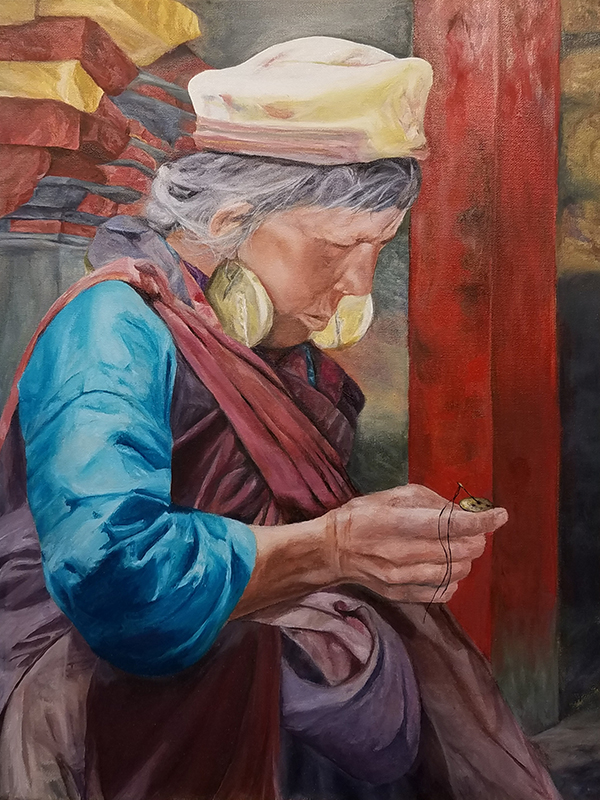 "His approach to design, color and composition in a painting have been a true asset for me."
Robert's ability to share, demonstrate and guide me through the process from start to finish on an oil painting has made me approach a canvas in ways that I had not thought about since I started this hobby 10 yrs ago. I truly believe it is rather evident in what appears on my canvas since attending his studio for the last year. His approach to design, color and composition in a painting have been a true asset for me. But I'm sure if you've seen his artwork that is without a question one of his many talents.
-Iris Toombs
Painting in oil and has been a student since January 2018.
"RLC has provided the structure and discipline I need to develop as an artist."
Working under Robert has opened my eyes to graphite drawing. While I knew a bit about drawing, I didn't know how to bring true depth to the paper. Robert's mentoring classes have equipped me with the tools of values, tone, and composition. What I continue to learn is that drawing is seeing and presenting what you see in a way that captures reality. RLC, artist, teacher, and school, have provided the structure and discipline I need to develop as an artist.
-Rich Turney
Works with graphite pencil and has been a student since 2018.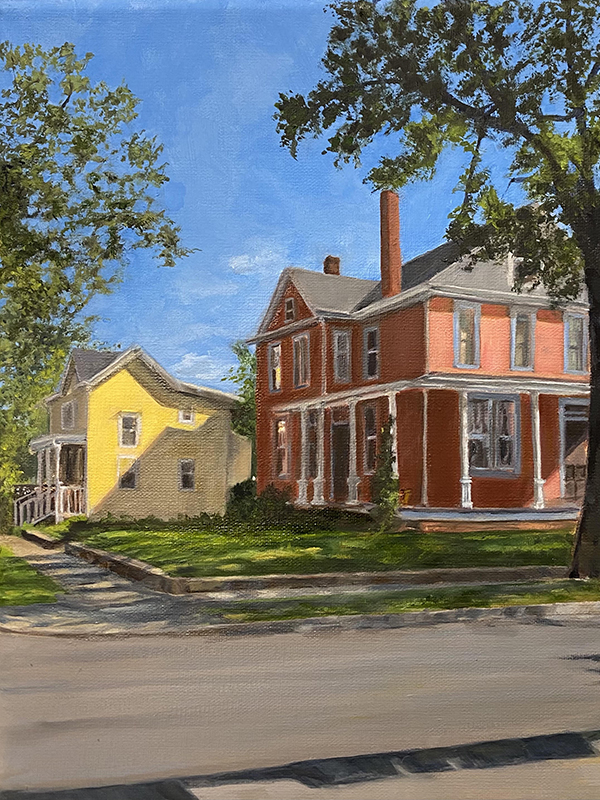 "Not only does he provide great instruction, but he clearly loves to teach."
I have been taking Robert's online mentoring class for oil painting since its inception and It seems that in every class, I learn something new. Not only does he provide great instruction, but he clearly loves to teach. He is an accomplished artist in his own right and has the unique ability to teach not only the fundamentals of painting but actually takes the time to explain the importance of why these elements of composition, values, color, and perspective, are so important to your painting. He helps to make my paintings come to life! By incorporating what he has taught me, I feel I have learned so much and I find myself looking forward to each additional class I take!
-Paula Smith
Paints in oils and a student since May 2019.
I am honored to have so many very talented and dedicated artists learning with me every week in the mentoring studios, personal coaching, online courses, and workshops. I sincerely believe that I learn as much from my students as they do from me, and I am so very humbled by the kind words that they have written here. I have the best students!
To read more about what my students have to say about me, my instruction, and my passion for art visit the Testimonials page.
Check your inbox to confirm your subscription