Welcome to my Private Coaching - Program A.
Private Coaching - Program A is for artists who wish to simply receive written feedback and visual markups on the image of their art that they send me.
How does it work?
After being approved, you will sign up for either 2, 4, or 6 monthly check-ins(Milestones). When you are ready for a check-in(Milestone), a question about your current project (only one project at a time), you will email an image of your current drawing or painting to me along with your question. I will respond through the coaching portal within 24-48 hours; the response will depend on the question. It may be a simple written response, an adjusted image of your art showing the changes I suggest, a mock-up of a different composition, or even a short video demonstrating a technique. After I post my response, you will be able to follow up with one additional question for that particular check-in(Milestone). When you are ready to check in again, send a new progress image and your new question, and I will create a new check-in(Milestone) in the coaching portal with my latest response.
The Private Coaching - Program A is a monthly subscription that renews each month on the date you originally signed up. I have created three levels of coaching check-ins, 2, 4, or 6 check-ins a month; space is very limited to the number of artists in the program. The check-ins(Milestone) do not roll over into the next month, and no refunds are given for missed check-ins. When you are ready to take a break, you may cancel your subscription at any point by visiting the "Manage Subscriptions" in your student account.
Please fill out the form below to get started; an email will be sent to you once you have been approved into the Private Coaching - Program A.
Your intake form has been submitted. Check your email for a copy of your responses. If you're accepted, you'll receive an email with a link to checkout.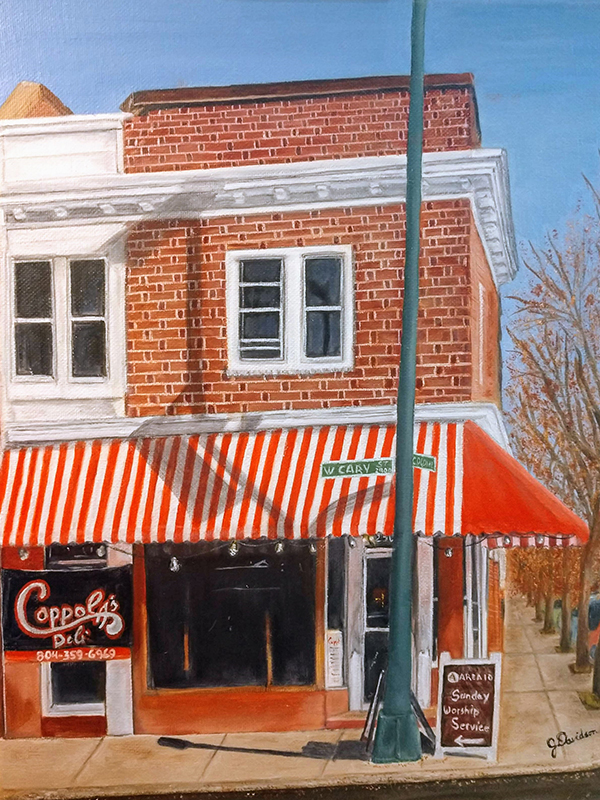 "Robert is a wonderful teacher, a mentor to every student, with a cheerful personality."
I have been part of Robert's Studio for about five years now. I have had this love for painting since I was a kid; I have been painting for over 45 years on and off and never had the chance to take any art classes until recently.
I met Robert through a friend that was taking art classes with him, she highly recommended me to join his classes. And I am so glad I did; with Robert, I have learned so much from composition, color, design, value…He helped me see where I needed to improve the most and believed in my abilities which gave me the confidence to continue with my passion for art.
With COVID-19, Robert was forced to close his doors but never gave up on his students and his passion for teaching, he found ways to continue mentoring and guiding us through ZOOM classes. Something new to all of us; we still get the one-to-one coaching and learning experience by seeing other students work and learning from his critiques and recommendations.
I am retired now, moved from Richmond to Boynton Bch Florida, and still taking his classes every Thursday night!
Robert is a wonderful teacher, a mentor to every student, with a cheerful personality. I highly recommend joining his classes online!
-Jazmin Davidson
Painting in oils and student since August 2016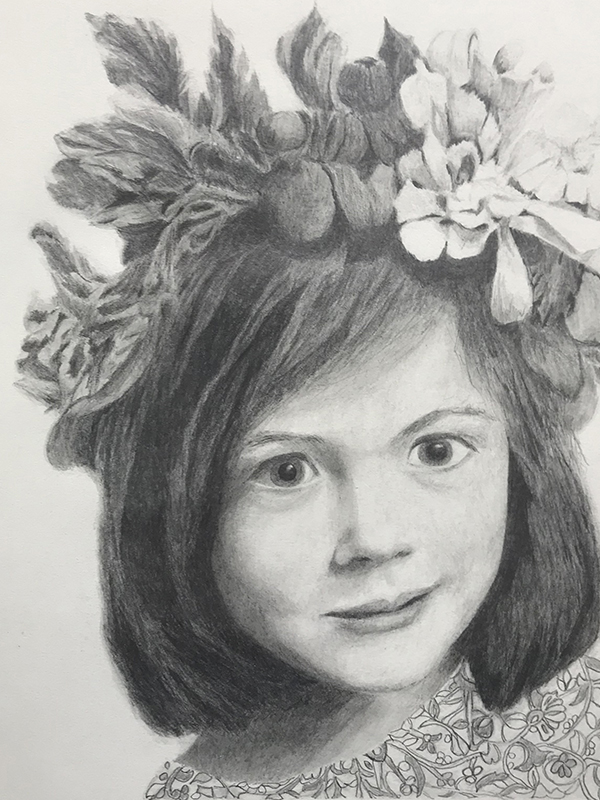 "...
his instruction is precise with genuine enthusiasm and encouragement..."
In 2019, I was drawn to Robert Caldwell's art classes by his work. I remember thinking, " what do you mean this is not a photograph, it's a painting! Robert listened to my goals and then helped me to develop the foundation to achieve them. He is respected in the art world as a living master as well as by his students. There is no false praise in his studio, his instruction is precise with genuine enthusiasm and encouragement to help you grow to your next level. I am proud of the work I do with Robert Caldwell and grateful for his guidance.
-Susan Westfall
Works with graphite pencil and has been a student since January 2019.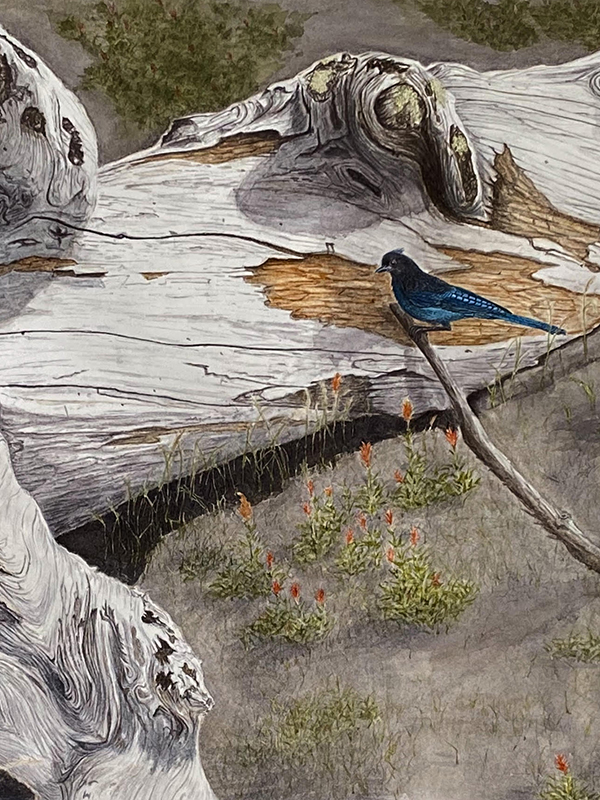 "Robert has a true talent and passion for creating art and teaching..."
I found Robert Caldwell's studio through an online search in 2018. I had never taken a drawing or painting class, and I consider myself very lucky to have found an instructor who teaches everything from the basic fundamentals of drawing to classical composition that can be applied to any medium. He encourages all of his students to develop their own unique style, offering suggestions to improve skills while allowing each artist to express themselves and their vision through their artwork.
Since the pandemic severely restricted in-person learning, Robert has reworked his business into a virtual studio using the Zoom platform, providing the ability to continue a group atmosphere and still provide one on one instruction. Multiple screens and the use of Photoshop allow Robert to demonstrate changes in ways that were not available in the classroom, allowing you to really see what a difference a change in value or composition makes in a painting before you commit to the change on paper. Each class has students of different levels of experience as well as working in different mediums, which allows us to learn so much from each other.
Robert has a true talent and passion for creating art and teaching that makes his classes both educational and a pleasure to attend. I highly recommend joining any of his online classes!
-Katharina Robinson
Watercolor artist since 2018.
I am honored to have so many very talented and dedicated artists learning with me every week in the mentoring studios, personal coaching, online courses, and workshops. I sincerely believe that I learn as much from my students as they do from me, and I am so very humbled by the kind words that they have written here. I have the best students!
To read more about what my students have to say about me, my instruction, and my passion for art visit the Testimonials page.