Welcome to my Private Coaching - Program Z.
Private Coaching - Program Z is for those artists who would like live interactive feedback via Zoom, where I can share guidance instantly on-screen.
How does it work?
After being approved, you will sign up for 20, 50, or 80 minutes monthly, bi-monthly, or weekly check-ins(Milestones). Your check-in(Milestone) will be scheduled on the same day and time you have reserved, depending on the recurrence you have selected for your coaching session. Before your coaching session, you will need to send a current image of your project with what you would like to cover during your online meeting with me.
Personal Coaching - Program Z takes appointments on Thursdays between 1 pm and 4:30 pm ET; space is extremely limited. Availability will depend on which Thursday in the month and the available time slot. When you are ready to take a break, you may cancel your subscription at any point by visiting the "Manage Subscriptions" in your student account. The check-ins(Milestone) do not roll over into the next month, and no refunds are given for missed check-ins.
Your intake form has been submitted. Check your email for a copy of your responses. If you're accepted, you'll receive an email with a link to checkout.
Frequently Asked Questions
What if I only want to sign up for one month of coaching?
When submitting your intake form, sign up for the number of times you would like to meet, and then after that month is over, simply cancel your subscription. 
How does the monthly subscription work with months that have five weeks or holidays?
The monthly subscription covers 42 weeks of instruction per 12 months averaging 3.5 weeks of instruction per month. This accounts for holidays and time off, you might have a month with five classes and another with only 2 classes.
What if I am sick or have an emergency on a planned coaching appointment and I am enrolled in Program Z?
I will work with you to reschedule another time that works for us both, and if that can not be arranged, I will issue a refund if you request it.
What happens if Robert can not make a planned coaching appointment in Program Z?
If I can not make a coaching appointment due to illness or exhibition travel, I will first see if you would like to reschedule and if that can not be done, a refund will be issued.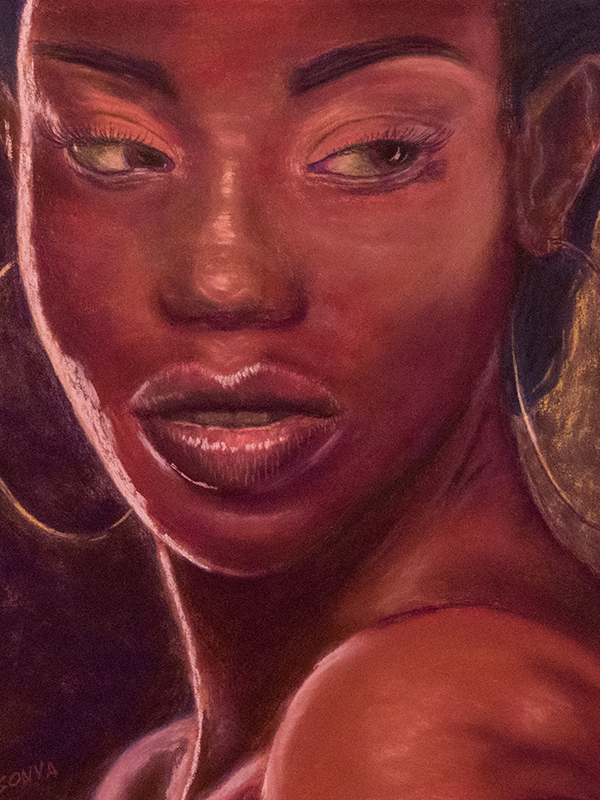 "...he pushes me to the next level. I especially value his input into my compositions"
I thoroughly enjoy my lessons from Robert and look forward to them every week. In the beginning of class, he takes time with each student to see where they are at on their piece and to guide them to the next steps. My habit is to make a cup of tea, and just watch the beginning of class as I sip my tea, as I learn so much from his advice to the other students! And with our new Zoom format, I can see each piece that he is referring to which is really nice- I see what he is seeing.
For my work, he pushes me to the next level. I especially value his input into my compositions in the planning stage, and then also when I think I am "done" he always has some tips/advice that make my paintings even better than I thought I could do- e.g. it is amazing what a value shift here or there can do to the finished piece. And of course, there is all the advice and guidance in between…
-Sonya Richeson
Paints in soft pastels and a student since 2020.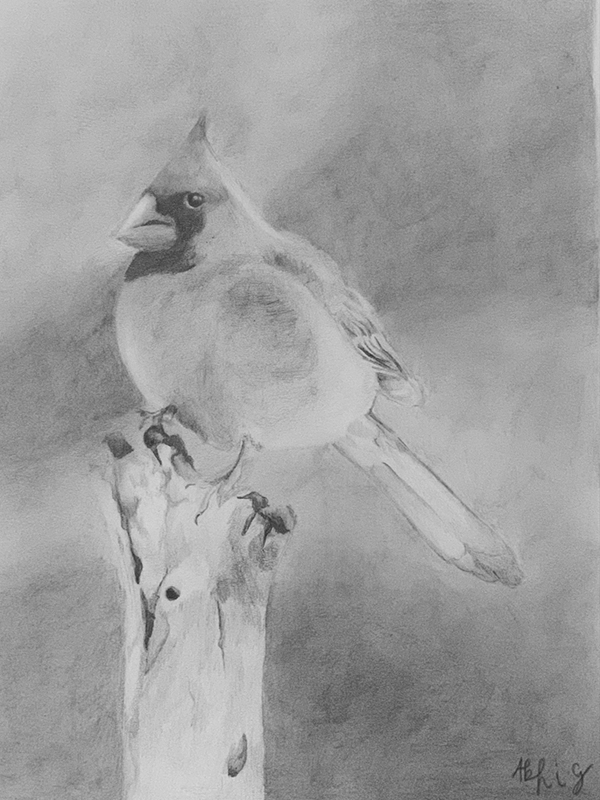 "This environment gives us new ideas and helps each student bring out the best in us."
As my tween son is a passionate artist, we consider ourselves lucky to have found a phenomenal teacher and mentor like Robert. My son has learned so much in a short two years, and his interest continues to grow under Robert's mentorship.
Robert helps students establish a strong foundation by starting with his "Drawing Fundamentals" course. With it, I have seen my son gain a deep appreciation and application of technique, which makes his graphite drawings so realistic. Students then proceed to delve deep into the medium and style of their interest under his tutelage.
In his weekly Zoom Mentoring Studio classes, the students are in the company of an eclectic group of individuals with unique backgrounds, artistic styles, and interests. Robert and the group have created a collegial and constructive setting, allowing students with a wide range of talent and experience to grow, learn and develop together, and from each other. "Every week I learn so much by seeing the work of my fellow mentees, along with the specific feedback and guidance that Mr. Caldwell provides to each of us (that the rest of us learn from too). This environment gives us new ideas and helps each student bring out the best in us. I feel like it is our own creative family.", says my son.
Being an accomplished artist, and a living master, Robert inspires his students through his own work and passion. His enthusiasm is infectious. His individualized, perceptive, detail-oriented approach to teaching encourages one to challenge their own unique styles and abilities, and discover new possibilities.
-Sohini Garg, mother of Abhishek Garg
Draws in graphite and a student since 2019.
"
Robert's guidance has been, in a word, invaluable..."
I have known Robert Caldwell for about four years and came to him originally for coaching on composition, having learned that his focus was to teach the fundamentals of the master painters. As a watercolor painter, I was confident in my use of my medium but wanted to re-address what made a good painting great. Robert helped me apply the basic mathematical rules of the masters. Through his coaching, I began to see again how to direct the viewer's eye and to use color values to balance my work and move the viewer through each piece. His guidance has changed how I fundamentally approach every new painting from sketch to color application. As a result, I have begun to receive recognition from my peers in the watercolor profession. Robert's guidance has been, in a word, invaluable, and I would recommend him to all levels of students, in all mediums.
Christie Jones
Paints in watercolor and has been a student since September 2017.
I am honored to have so many very talented and dedicated artists learning with me every week in the mentoring studios, personal coaching, online courses, and workshops. I sincerely believe that I learn as much from my students as they do from me, and I am so very humbled by the kind words that they have written here. I have the best students!
To read more about what my students have to say about me, my instruction, and my passion for art visit the Testimonials page.