This studio time is for intermediate and advanced students.
Welcome to my Mentorship Studios
I hold four weekly mentoring studio sessions: Tuesday morning, Tuesday midday, Thursday morning, and Thursday evening. Each studio is limited to 8-10 students.
During this weekly studio time, students work on their individual drawings and paintings in a virtual in-person studio. The class is a dedicated time each week for students to work and ask technique and compositional questions and receive feedback through an open discussion. As a group, students learn more than just what their individual challenge is because all discussions/critiques are done on-screen; everyone learns from each other's challenges.
All classes are held via Zoom. It is extremely easy to use and very interactive. It is also helpful to have your cellphone so you can take a picture of your work and email it to me during studio time. This will allow me to share it on his screen and discuss the piece with you.
Studio times are scheduled on a monthly basis and will be listed in your RL Caldwell Studio account under the My Online Courses section. To see the scheduled classes, click on your Mentoring Studio, which will bring up the listing of classes under the Course Curriculum.
If you are paying for your mentoring class week by week or month by month, you will be unenrolled after your last class; however, as soon as you have enrolled again, you will have full access to your mentoring studio. 
Before enrolling, please visit the Technology Needs page to make sure you have everything that is needed to participate in the online class ensuring that you have a great experience.
To prepare yourself for the class and to access the Zoom meeting, click on the appropriate class to read any instructions for that day's class and then click on "Join Zoom Meeting" when you are ready to join us in the studio.
In addition to the weekly mentoring studio, all students enrolled will have access to the "Artists' Resources" section of the website as well as the "Demonstrations" section.
If you have any questions about the mentoring studios, please feel free to Robert at [email protected].
Tuesday Mentoring Studios
Tuesday Morning has two seats available.
Tuesday Midday has three seats available.
Thursday Mentoring Studios
Thursday morning has two seats available.
Thursday evening is full.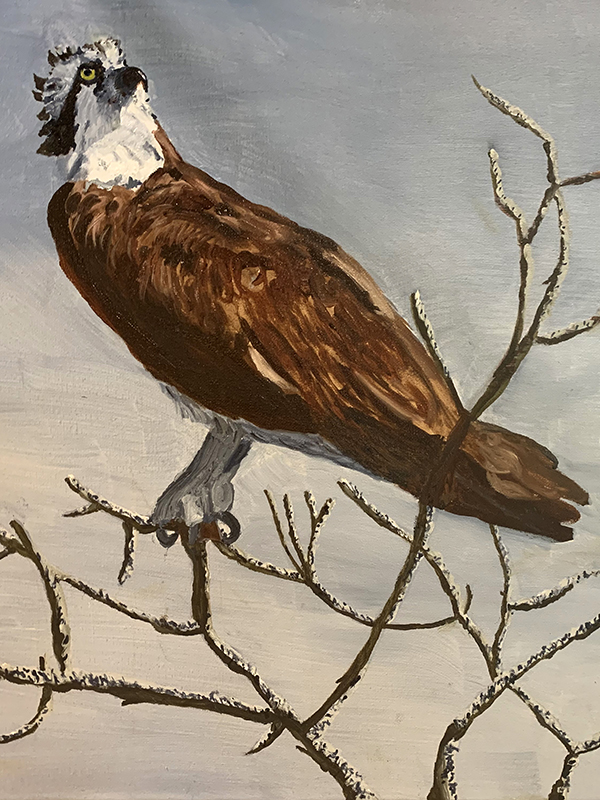 "...using his wonderful grasp of technology with his obvious love of teaching has made the classes even better "
I came to Robert in 2014 shortly after I retired and decided to try drawing and painting. Robert started me from the very beginning with shapes and their values. I still use these basic concepts as I have grown as an artist and love both drawing and painting. The pandemic threw all of us into limbo...but not for long. Robert, using his wonderful grasp of technology with his obvious love of teaching has made the classes even better as we ZOOM along. To be able to send a photo of a piece I'm working on each week for help on compositing, composing, and value makes each week a wonderful learning experience for me. He will draw on my photo in Photoshop and pinpoint exactly where I need to work next. I also love the camaraderie we students have in our class. I think we have become even closer to each other through zooming than we were painting in his studio where it was easy to concentrate only on what I was doing. Now I can learn as he helps each student in the class. I can find a nugget that I hadn't thought of before. In addition, since I take all my own reference photos he has helped me combine various photos to make a better composition. I plan to take lessons for years.
-Mary Lee Wetzel
Paints in Oils and has been a student since 2014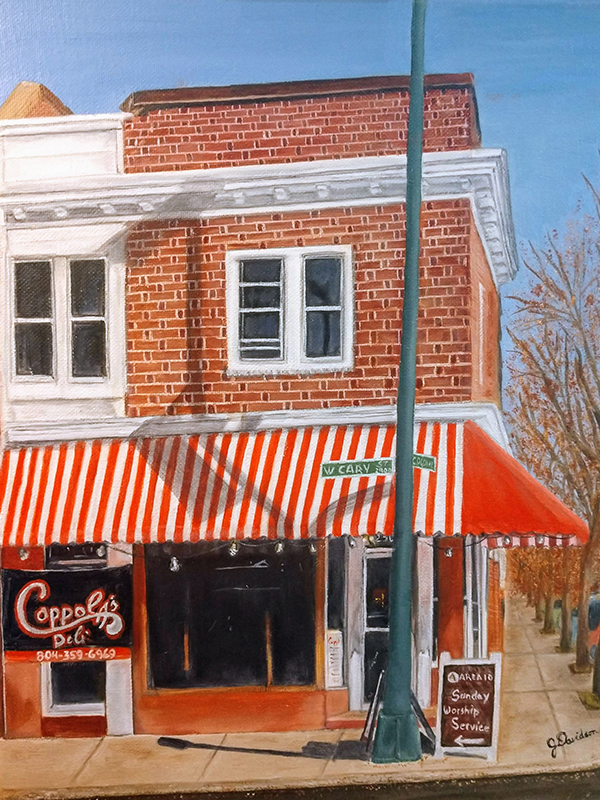 "Robert is a wonderful teacher, a mentor to every student, with a cheerful personality."
I have been part of Robert's Studio for about five years now. I have had this love for painting since I was a kid; I have been painting for over 45 years on and off and never had the chance to take any art classes until recently.
I met Robert through a friend that was taking art classes with him, she highly recommended me to join his classes. And I am so glad I did; with Robert, I have learned so much from composition, color, design, value…He helped me see where I needed to improve the most and believed in my abilities which gave me the confidence to continue with my passion for art.
With COVID-19, Robert was forced to close his doors but never gave up on his students and his passion for teaching, he found ways to continue mentoring and guiding us through ZOOM classes. Something new to all of us; we still get the one-to-one coaching and learning experience by seeing other students work and learning from his critiques and recommendations.
I am retired now, moved from Richmond to Boynton Bch Florida, and still taking his classes every Thursday night!
Robert is a wonderful teacher, a mentor to every student, with a cheerful personality. I highly recommend joining his classes online!
-Jazmin Davidson
Painting in oils and student since August 2016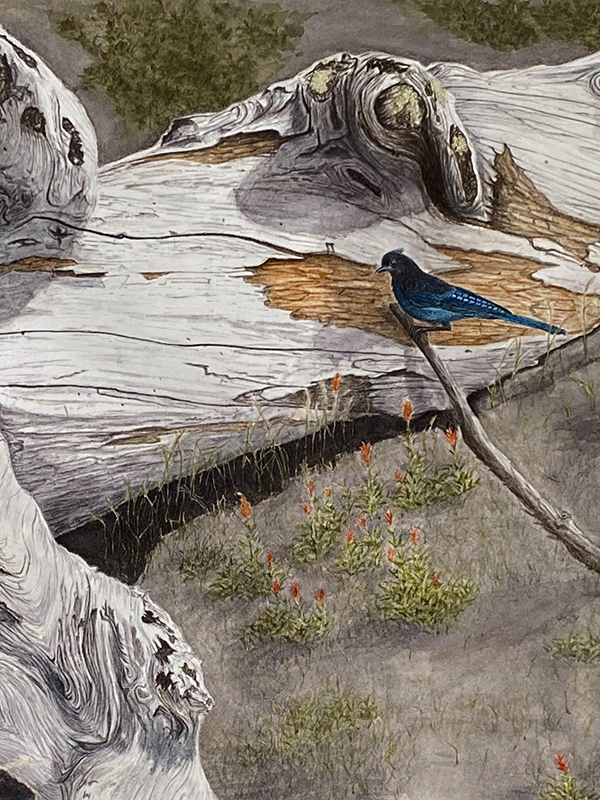 "Robert has a true talent and passion for creating art and teaching..."
I found Robert Caldwell's studio through an online search in 2018. I had never taken a drawing or painting class, and I consider myself very lucky to have found an instructor who teaches everything from the basic fundamentals of drawing to classical composition that can be applied to any medium. He encourages all of his students to develop their own unique style, offering suggestions to improve skills while allowing each artist to express themselves and their vision through their artwork.
Since the pandemic severely restricted in-person learning, Robert has reworked his business into a virtual studio using the Zoom platform, providing the ability to continue a group atmosphere and still provide one on one instruction. Multiple screens and the use of Photoshop allow Robert to demonstrate changes in ways that were not available in the classroom, allowing you to really see what a difference a change in value or composition makes in a painting before you commit to the change on paper. Each class has students of different levels of experience as well as working in different mediums, which allows us to learn so much from each other.
Robert has a true talent and passion for creating art and teaching that makes his classes both educational and a pleasure to attend. I highly recommend joining any of his online classes!
-Katharina Robinson
Watercolor artist since 2018.
I am honored to have so many very talented and dedicated artists learning with me every week in the mentoring studios, personal coaching, online courses, and workshops. I sincerely believe that I learn as much from my students as they do from me, and I am so very humbled by the kind words that they have written here. I have the best students!
To read more about what my students have to say about me, my instruction, and my passion for art visit the Testimonials page.
Check your inbox to confirm your subscription