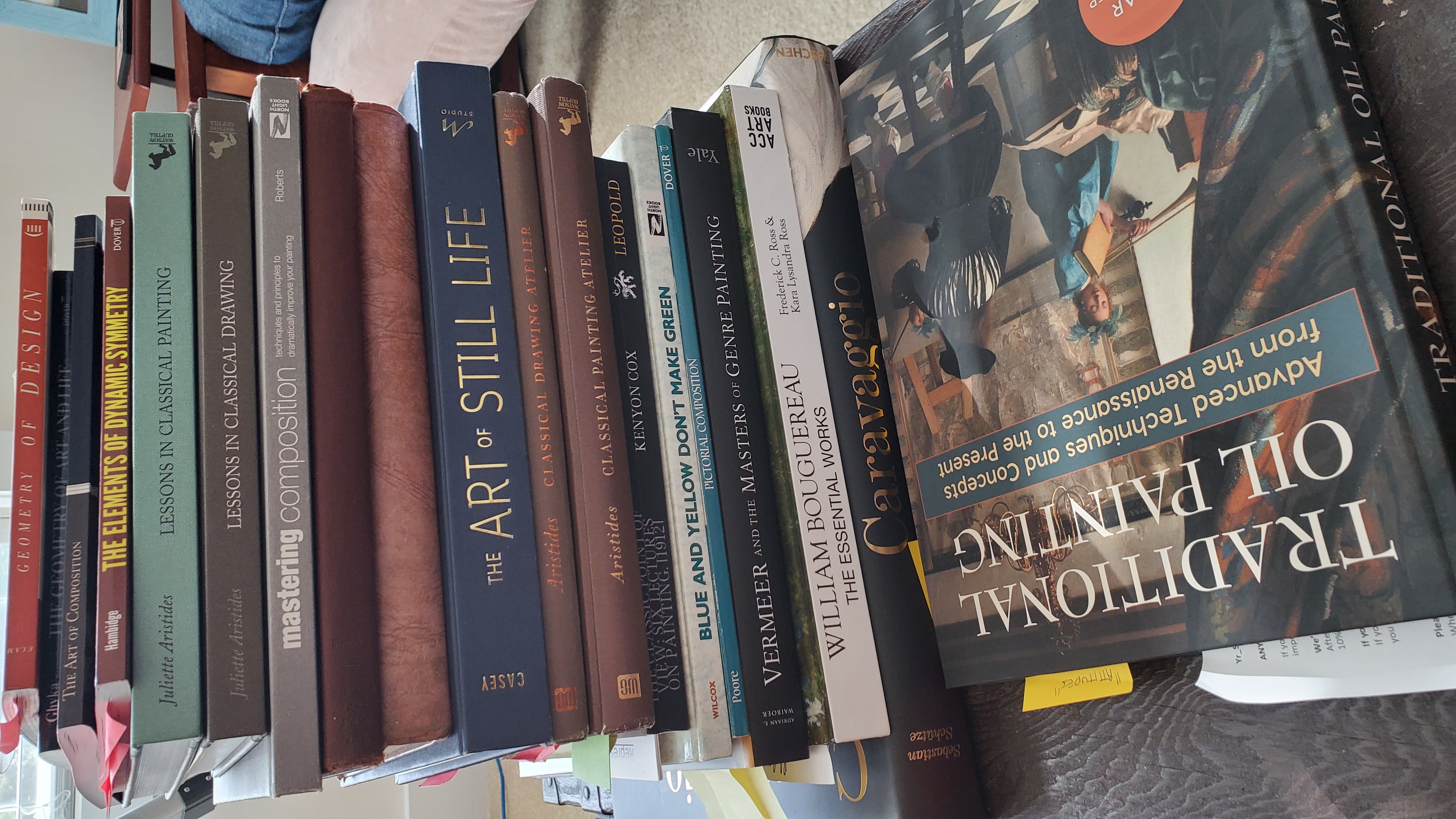 As I am getting back into my daily and weekly routine, albeit a different routine from a few months ago, I find time to get back into my stack of books that I want to read. Over the past week, I picked up my copy of "Traditional Oil Painting; Advanced Techniques and Concepts from the Renaissance to the Present," written by Artist Virgil Elliot, an artist I respect.
I am only a few chapters into the book so far, and I am again grateful to be reading another book that stresses the importance of a traditional approach to learning how to draw and paint. Virgil emphasizes the importance of learning to draw first, then start painting with only black and white paint before moving onto color. The more and more I read these books that outline the traditional approach to a fine arts education, the more I become dissatisfied with the arts education that I received and see the many holes in the curriculum taught to me.
The book is filled with great information, but the introduction chapter grabbed me the most so far. The introduction is titled "Attitudes, Helpful and Harmful," and as you would expect, it is about the attitudes of ourselves and others around us, and I found it very moving. If you ever get the opportunity to read this book, I would suggest that you read the introduction several times as I have and even revisit it often. Self-doubt is something all artists deal with no matter what stage you are in building your creative talent, and Virgil describes how to work around that attitude.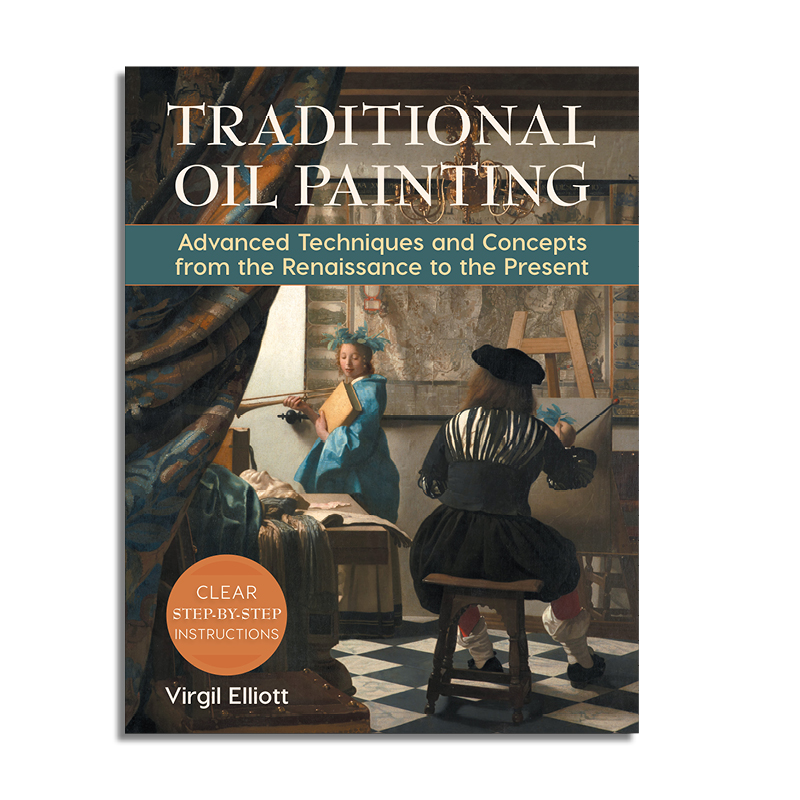 This quote really sticks with me…
"The creative spirit must acknowledge no limitations in its drive to create great art. Destructive influences are everywhere. Many popular notions, attitudes, and fashion are detrimental to creative achievement, and the artist must recognize and conscientiously avoid them."
-Virgil Elliot, Traditional Oil Painting; Advanced Techniques and Concepts from the Renaissance to the Present